Savings Accounts
Blackhawk offers a variety of attractive savings plans all designed to give you a competitive return on your hard-earned money. All accounts are insured to $250,000.00 by American Share Insurance.
Common Share Account
The basic "passbook" savings account.
Share Draft Account
Our checking account. No required minimum balance. No service charges. Overdraft protection is also available to qualified members.
Christmas and Vacation Clubs
A great way to save for the holidays or your dream vacation.
Money Market Account
$2,500.00 minimum balance. Earns higher dividends than the common share account. Plus, you can write checks on this account!
Certificates
$500.00 minimum; all of our certificates pay competitive rates.
Scottie Savers Club
A club that encourages kids under the age of 13 to save at their credit union. Scottie Savers earn special prizes when they deposit into their account.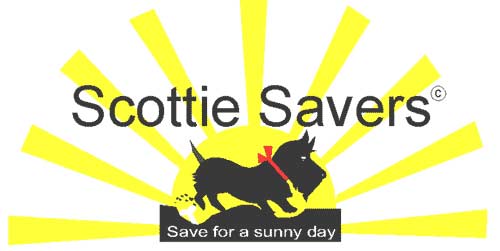 HEY KIDS - have you become a member of your credit union's "Scottie Savers" Club?
If you're not already a Scottie Saver, there's no better time than right now to join this savings club. When you join, you'll get a lot of neat stuff - a personal identification card, a Scottie sticker, an official certificate of membership and a passbook so you can watch the money grow in your account. Each time you deposit $5.00 into your credit union account, you will earn one Scottie Dollar; these Scottie Dollars can then be redeemed for prizes like pencil sets, stuffed animals, frisbees, balls and other toys. If you're between the ages of 0 and 12, you should become a Scottie Saver today and begin learning the benefits of saving and managing your money at your credit union.